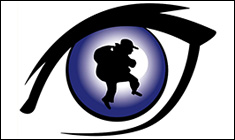 An appeal has been made here for the revitalisation of Neighbourhood Watch Groups across Saint Vincent and the Grenadines.

The appeal has come from Mr. Clauston Francis, Acting Superintendent of Police (ASP), who said that Neighbourhood Watch groups are an important element in reducing crime, and he made a special appeal for groups that have been dormant to become active again.

He said that if persons need assistance they could speak to a police officer in their district, as it is important for Vincentians in communities across the country to keep an eye out for each other.

Neighbourhood Watch Groups have been established in Queens Drive, Campden Park, Layou/Buccament, Carrierre, Glenside, Mesopotamia, Ocean View, Sion Hill/Bay Hill, Canegrove/Pembroke and Brighton/Belvedere.

SOURCE: NBC