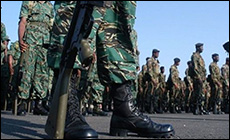 The Public Information Sub-committee of the National Organizing Committee (NOC), and Secretariat Office for Exercise Tradewinds 2019, will host an exhibition on Friday May 17, 2019 in front of the Central Police Station on Bay Street, Kingstown.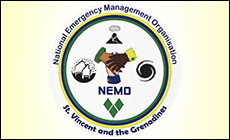 The National Emergency Management Organisation (NEMO), in collaboration with the Soufriere Monitoring Unit (SMU) and the UWI Seismic Research Center (SRC), Volcano Ready Communities Project SVG; invites all residents of Troumaca, Rose Bank and Coulls Hill to a community meeting on Tuesday 14th May, from 5:00 - 7:00 p.m. at the Troumaca Junction (next to Azard Shop); and all residents of Chateaubelair, Petit Bordel and Fitz-Hughes to a community meeting on Thursday 16th May, from 5:00  - 7:00 p.m. at Mission Corner, Chateaubelair.
Read more: NEMO To Host Community Meetings At Troumaca Junction and Mission Corner Chateaubelair on Tuesday...