Ministry of National Security
Severe Weather Information Statement for Saint Vincent and the Grenadines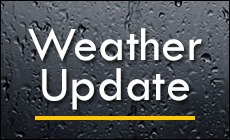 The Saint Vincent and the Grenadines Meteorological Services is monitoring the progress of a tropical wave, with an associated low-pressure center, located about 800 miles east of the Windward Islands.
Read more...
NEMO And Disaster Preparedness

Friday, 30 June 2017 13:24

The National Emergency Management Organisation, (NEMO) is reminding Vincentians to take the necessary precautions to ensure that they would not suffer loss of life or damage to their properties, during a Hurricane or any other weather event.

Read more...

No Major Damage After Inclement Weather

Wednesday, 21 June 2017 08:36

Schools across the nation are were closed Tuesday 20th June, as local officials continued to monitor the weather situation.


Ms. Michelle Forbes, Acting Director of the National Emergency Management Organization (NEMO), told NBC news that there had not been many reports of damage during the inclement weather.

Read more...

Safety Tips For The Carnival Season

Thursday, 22 June 2017 08:46

Vincentians will have an opportunity to learn more about Crime and Security when the Police Force hosts its Annual Public Education Outreach Campaign for the carnival season.

Read more...

Special Statement Issued On Tropical Storm Bret

Tuesday, 20 June 2017 09:17

At 6:00 a.m. this morning, Tuesday, 20th June, the Saint Vincent and the Grenadines Meteorological Office issued the following special statement on Tropical Storm Bret.

Read more...
<<

Start

<

Prev

1

2 3 4 5 6 7 8 9 10 Next > End >>


Page 1 of 23