Melnathlee Jennifer John and Kemanie Glasgow, former students of the Dickson Methodist School have been rewarded for their performance in the Caribbean Primary Exit Examinations (CPEA) which they sat in May 2023.
Please click for full details.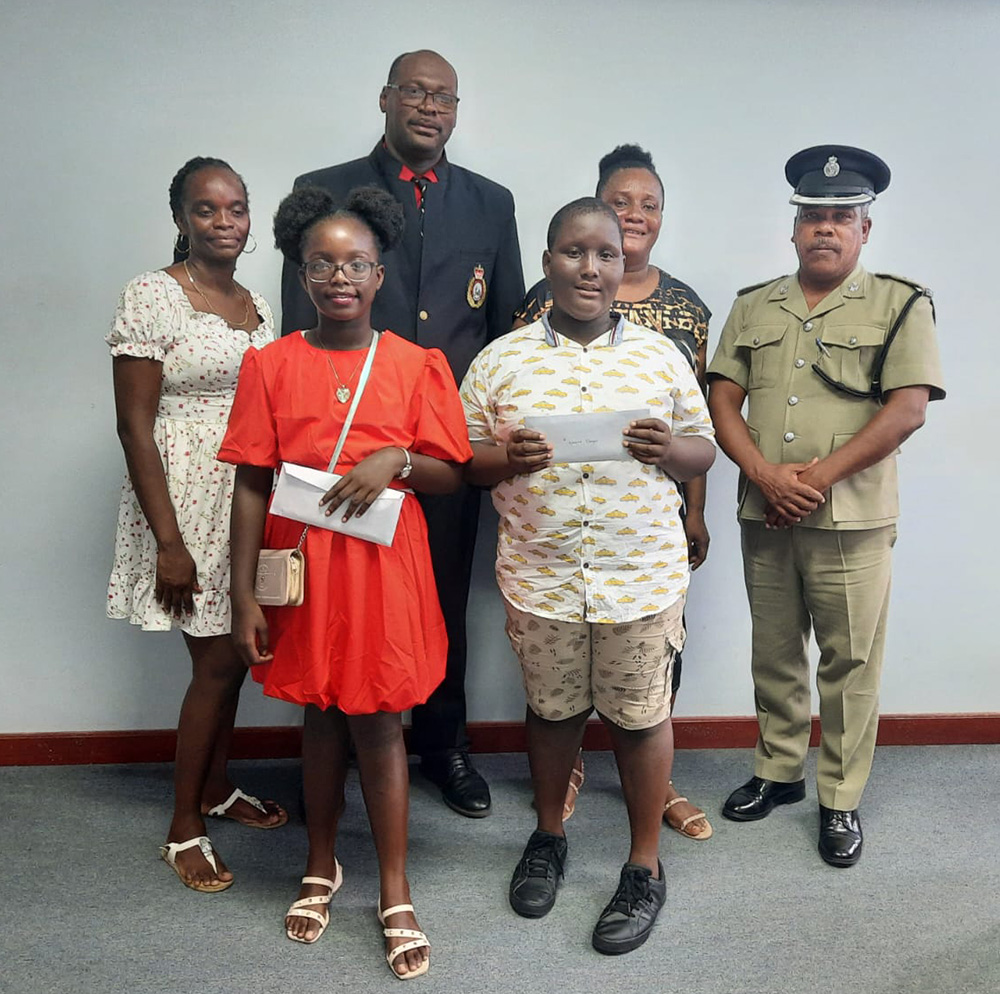 L-R (back row) Natalie John, PC Patrick-Youth Club coordinator, Satacha Glasgow and Superintendent Ballantyne.
(front row) Malnathlee John and Kemanie Glasgow.